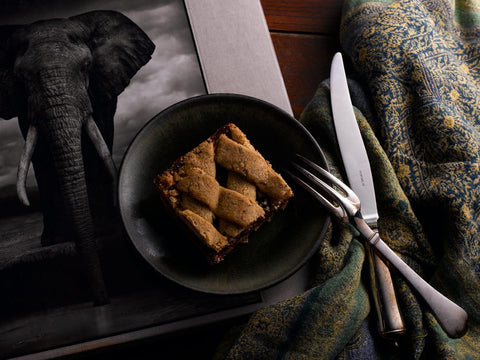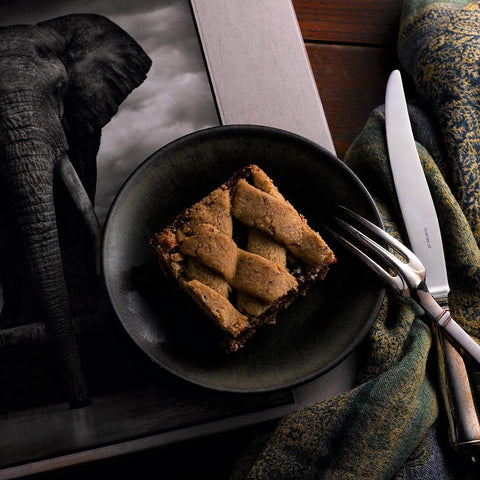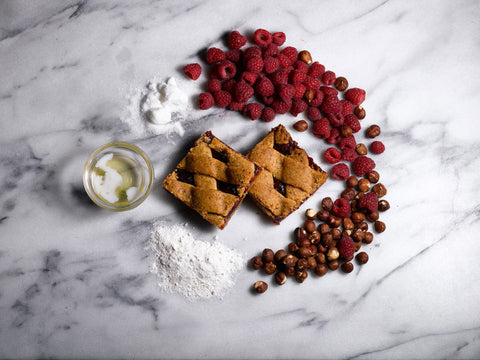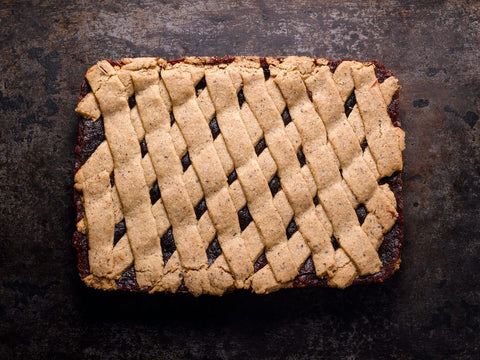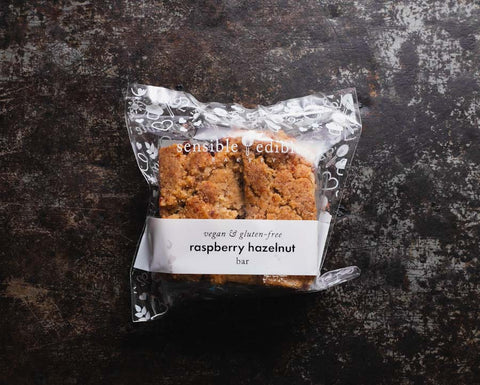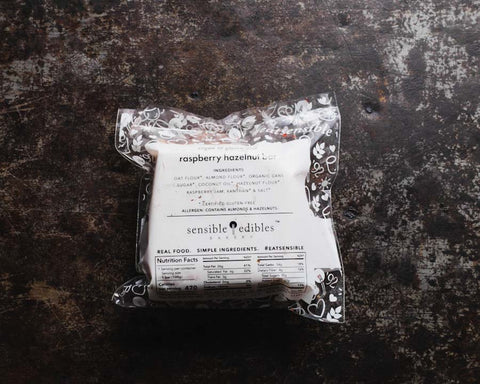 Raspberry Hazelnut Bar
Our Vegan and Gluten-Free Raspberry Hazelnut Bar is basically the grown-up love child of peanut butter and jelly, if it went to college and moved to Europe.
Made with a mixture of gluten-free flours; oat flour, hazelnut flour, and almond flour makes this one of our tastiest vegan treats. Our tangy raspberry jam is sandwiched between two layers of crumbly, nutty, (vegan) buttery crust. This combination is so classically comforting we just have to recommend you savor every bite with a nice cup of coffee or your favorite warm beverage of choice.
The Vegan Gluten-free Raspberry Bar reminds us to appreciate the simple flavors of life, to slow down a bit, but never to settle. That's why our recipes are not just delectable, but they fuel your body with the right ingredients, and will never make you feel bad for indulging.
Help phase out the global animal agriculture industry and also enjoy this Vegan Cookie. If we were to gradually, and realistically decrease the animal agriculture industry over the next 15 years we would create a 30 year pause in greenhouse gas emissions. This would also offset 70m percent of climate change caused by the industries emissions as reported in this article by Stanford News.
— Shelf life 4 days
— Store at room temperature
— Individually packed with nutritional labels.
Nutritional information
Energy, 412 kcal
Fat, 17g (26%)
- Saturated Fat, 7g (33%)
- Trans Fat, 0g (0%)
- Monounsaturated Fat, 8g (37%)
- Polyunsaturated Fat, 1g (5%)
- Cholesterol, 27mg (9%)
Carbohydrate, 44g (15%)
- Added Sugars, 22g
Protein, 4g (8%)
Sodium, 106mg (4%)
Potassium, 88mg (3%)
Calcium, 29mg (3%)
Iron, 2mg (9%)
Vitamin A, 380IU (8%)
Ingredients:  Oat Flour①, Almond Flour①, Organic Cane Sugar, Hazelnut Flour①, Raspberry Jam, Coconut oil, Xanthan①.
ALLERGEN CONTAINS  ALMONDS, HAZELNUTS. 
①: Certified Gluten-Free