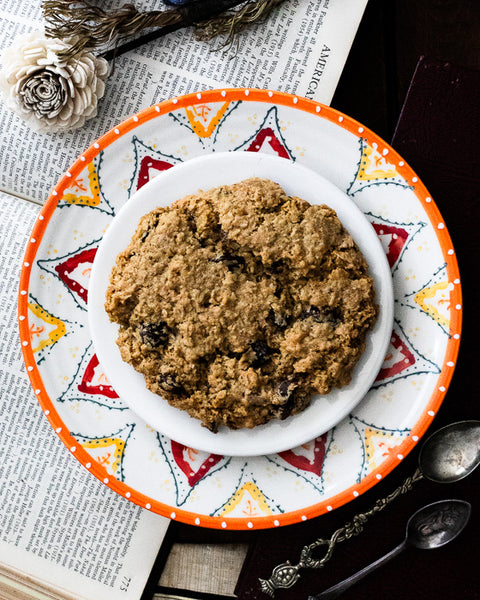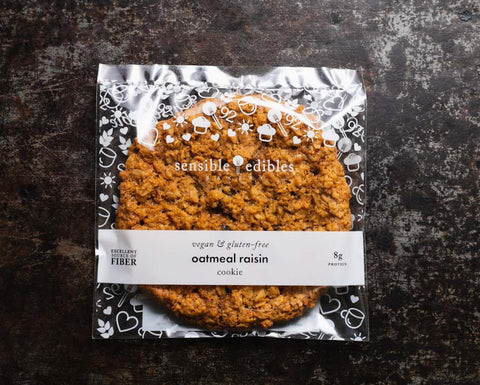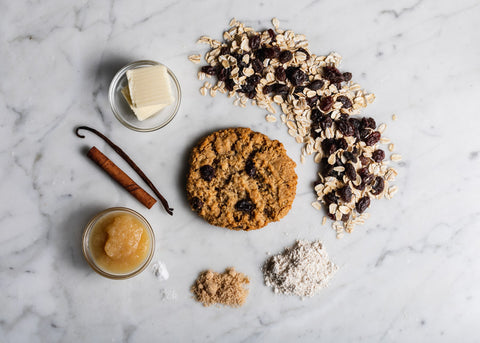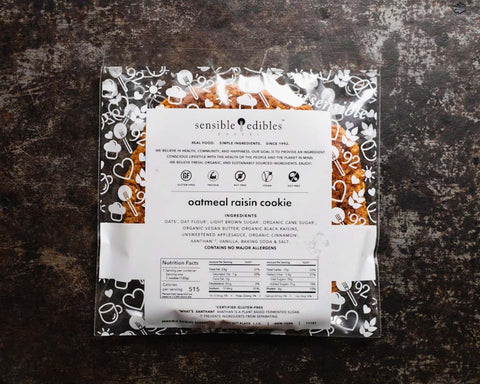 Oatmeal Raisin Cookie
You've had oatmeal raisin cookies before, I've had oatmeal raisin cookies before... But after having a Sensible Edibles Vegan Gluten-free Oatmeal Raisin Cookie, all other cookies fall to the wayside. We perfected that addictive chewy texture and the oats to raisin ratio, one bite will leave you dumbfounded at the fact that it's plant-based, soy free, and packed with fiber

and

protein! Allergen concerned friends need not worry about this cookie. Enjoy freely, #EatSensible.
Help phase out the global animal agriculture industry and simultaneously enjoy this Vegan Gluten-free Oatmeal Raisin Cookie. If we were to gradually, and realistically decrease the animal agriculture industry over the next 15 years we would create a 30 year pause in greenhouse gas emissions. This would also offset 70m percent of climate change caused by the industries emissions as reported in this article by Stanford New.
Check out variations of this product like the Apple Oatmeal Raisin Cookie and the Oatmeal Chocolate Chunk Cookie here.
Nutritional information
Energy, 470 kcal
Fat, 20g (32%)
- Saturated Fat, 6g (31%)
- Trans Fat, 0g (0%)
- Cholesterol, 0mg (0%)
Carbohydrate, 61g (20%)
- Added Sugars, 28g
Protein, 7g (15%)
Sodium, 328mg (14%)
Potassium, 34mg (3%)
Calcium, 29mg (3%)
Iron, 2mg (13%)
Vitamin A, 1IU (<0%)
Ingredients: Certified Gluten-Free Rolled Oats, Certified Gluten-Free Oat Flour, Organic Vegan butter (Soy Free), Organic Cane Sugar, Brown Sugar, Organic Black Raisins, Unsweetened Applesauce, Baking Soda, Vanilla, Cinnamon.
ALLERGEN: MAY CONTAIN COCONUTS.