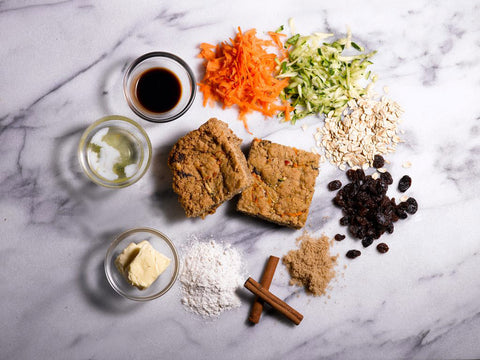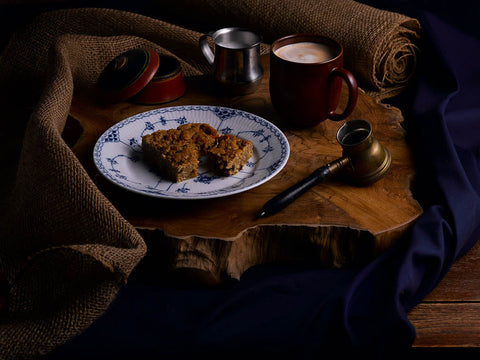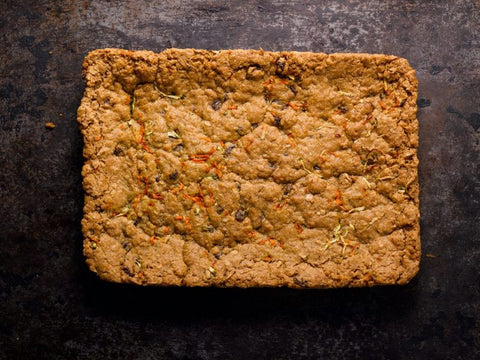 Grassroot Bar
Why grab a granola bar when our Gluten-free Vegan Grassroots bar is right here? We leveled up your on-the-go breakfast and packed this little square of goodness. With protein-filled fresh sliced zucchini and carrots to make a greener, garden-inspired variation of grocery store granola. The Grassroots Bar is a chewy, healthy snack to get you through the morning with low sugar content and plant-based ingredients, guaranteed to fill you up 'til lunchtime! If you're into something a bit sweeter than the vegan gluten-free grassroot bar's check outs its cookie counter part, the Oatmeal Chocolate Chunk.
— Shelf life 14 days
— Store at room temperature
— Individually packed with nutritional labels.
Nutritional information
Energy, 430 kcal
Fat, 18g (28%)
- Saturated Fat, 6g (27%)
- Trans Fat, 0g (0%)
- Cholesterol, 0mg (0%)
Carbohydrate, 56g (19%)
- Added Sugars, 24g
Protein, 7g (14%)
Sodium, 292mg (12%)
Potassium, 288mg (8%)
Calcium, 39mg (3%)
Iron, 2.6mg (15%)
Vitamin A, 1.4IU (0%)
Ingredients: Certified Gluten-Free Rolled Oats, Certified Gluten-Free Oat Flour, Brown Sugar, Organic Cane Sugar, Organic Vegan Butter, Organic Black Raisins, Carrots, Zucchini, Organic Cinnamon , Xanthan , Vanilla , Baking Soda, Salt.
Allergen: Contains no major allergen.