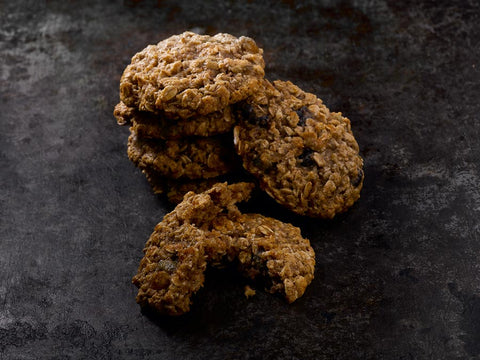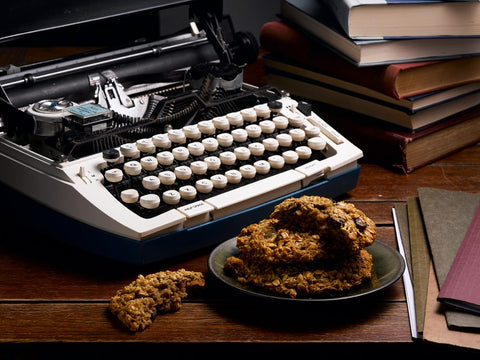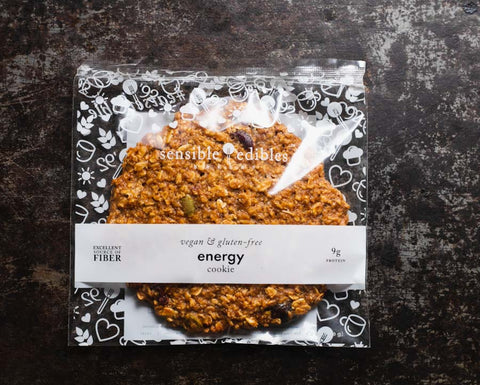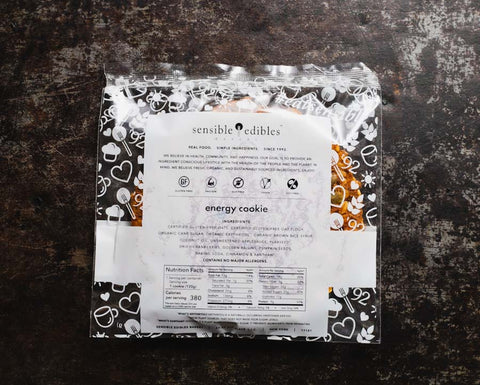 Energy Cookie aka "Doctor Feel Good"
Cookies for breakfast? It's not such a crazy idea if you're talking about our Vegan Gluten-Free Energy Cookie!
Over 20 years ago we poured our hearts into finding the perfect balance of sweet, chewy goodness and wholesome, energizing ingredients. Well we found it, and the Original Energy Cookie has been our best seller ever since. Now with 40% less sugar and nourishing clusters of cranberries, raisins, and pumpkin seeds, you really don't have to tell yourself no to that morning cookie ever again. Whether it's 8am or 8pm, our Vegan Gluten-Free Energy Cookie is sure to satisfy your craving.
Wondering why we are obsessed with gluten-free baked goods? Because we feel better without it—at least our guts do. "Really?" you say. "but hasn't it been around for thousands of years in our breads and pasta?" Yes, but nowadays it's highly processed and chemically modified and that doesn't sit well with us—in our conscience or our guts. The food industry adds gluten to our foods to maintain the desired taste, texture and as a binding agent. We can vouch for this, we see it all the time. So, Unless you have celiac, you may be able to tolerate it but don't be surprised if you have a sensitivity to gluten. Therefore, we recommend a diet free of processed foods, and that often means YUP, you guessed it—gluten-free.
—Shelf Life — 5 days at room temperature (refrigerate to prolong shelf-life)
—Individually packaged with nutritional labels
Nutritional information
Energy, 395 kcal
Fat, 12g (19%)
- Saturated Fat, 7g (37%)
- Trans Fat, 0g (0%)
- Cholesterol, 0mg (0%)
Carbohydrate, 74g (25%)
- Added Sugars, 19g
Protein, 9g (17%)
Sodium, 135mg (6%)
Potassium, 277mg (8%)
Calcium, 30mg (3%)
Iron, 11mg (62%)
Vitamin A, 17IU (0%)
Ingredients: Certified Gluten-Free Rolled Oats, Organic Evaporated Cane Sugar, Organic Erythritol*, Certified Gluten-Free  Oat Flour, Organic Brown Rice Syrup, Coconut Oil, Applesauce, Coconut Milk, Cranberries, Golden Raisins, Pumpkin Seeds, Ground Cinnamon, Vanilla Extract, Baking Soda.
ALLERGEN: CONTAINS COCONUTS. 
*Whats Erythritol? Erythritol is a naturally occurring sweetener derived from plant sources that do not raise your sugar levels.