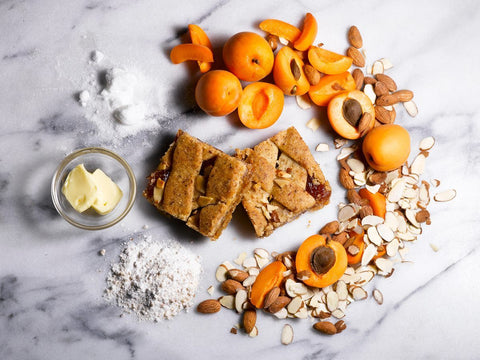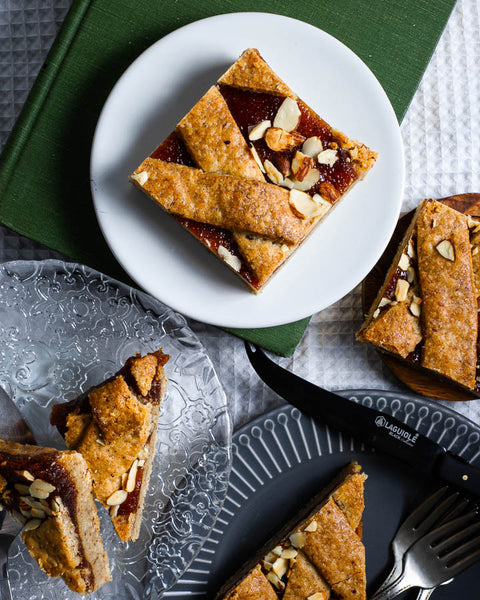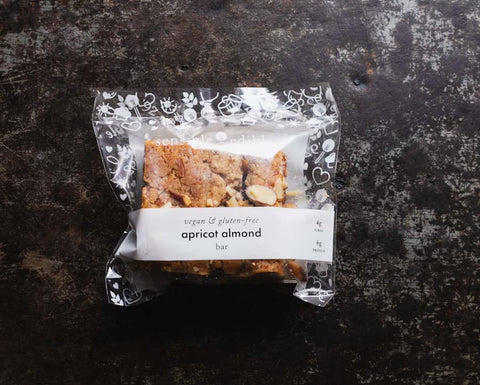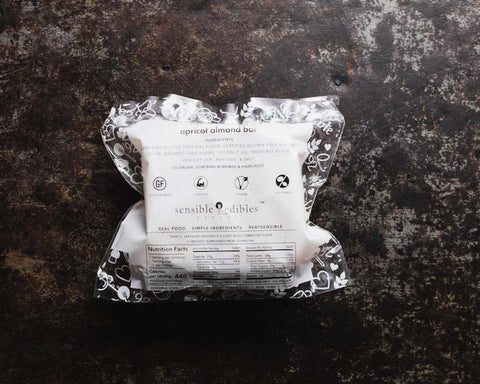 Apricot Almond Bar
The Apricot Almond Vegan Protein Bar is a bright summery staple in our eyes, as well as a great protein filled snack! But don't worry, a little sunshine in the middle of winter never hurt.
A well-balanced blend of almond flour and apricot jam made with coconut oil and gluten-free ingredients come together to complement each other in the perfect crumbly sweet treat.
We boast 6 grams of protein and 4 grams of fiber packed into these delicious little squares to make grabbing some nutrition on the go a lot easier for us busy New Yorkers. Because we know that when life hits the fan, you could be caught running out the door without a full breakfast, or caught in the middle of the afternoon with three and a half more hours until that late dinner reservation. Our Apricot Almond Vegan Protein Bar has got your back, your gut, and your taste buds! Apricot not your jam? Pun intended. Then check out our it the Raspberry Hazelnut Bar.
— Shelf life 14 days
— Store at room temperature
— Individually packed with nutritional labels.
Nutritional information
Energy, 412 kcal
Fat, 17g (26%)
- Saturated Fat, 7g (33%)
- Cholesterol, 27mg (9%)
Carbohydrate, 44g (15%)
- Added Sugars, 22g
Protein, 4g (8%)
Sodium, 106mg (4%)
Potassium, 88mg (3%)
Calcium, 29mg (3%)
Iron, 2mg (9%)
Vitamin A, 380IU (8%)
Ingredients: Hazelnut Flour*, Organic Vegan Sugar*, Almond Flour*, Organic Oat Flour*, Apricot Jam, Coconut Oil (Non-GMO), Xanthan*
*Certified Gluten-Free
ALLERGEN: CONTAINS ALMONDS & HAZELNUTS.