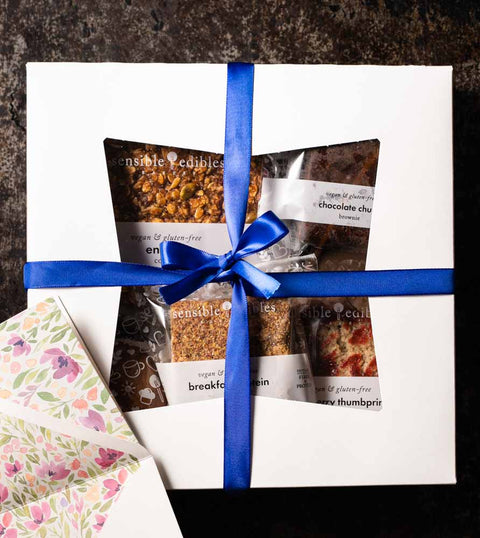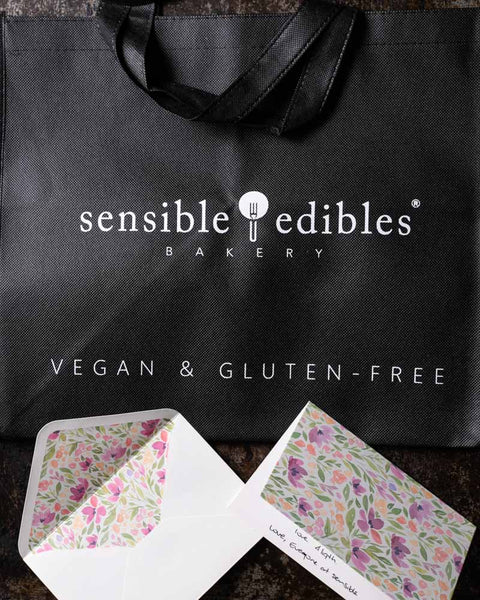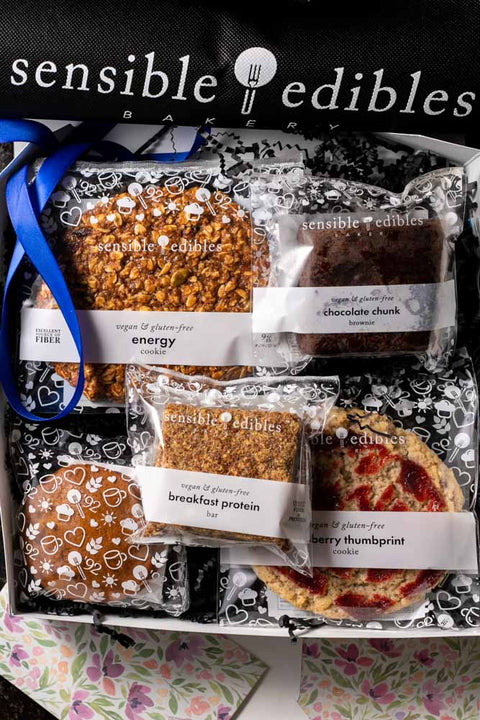 Gift Box
Quality over quantity
Send this Vegan Gluten-free Gift Box to your loved ones because you know the struggle to find a cookie they can eat without setting off an allergy attack— you'll also be the one to elevate them to a new level of goodness!
This set includes an elegant window box with 6 of our top sellers, a handwritten card, and a free tote bag—all for a modest price that includes shipping nationwide. So if you are feeling generous or someone's birthday is around the corner, you're in luck. Send them this healthy treat made with sustainably sourced ingredients—it says you care about them and the planet. Not loving the selection we have? You can substitute any product to your preference with similarly priced items. Show away!
Support veganism, even if it's just this Vegan Gluten-free Gift Box. Every second 1-2 acres of Amazon Rainforest is wiped clean for animal agriculture use. Meaning, about 91% of deforestation is due to livestock. The cheery on top —this purchase will plant one tree back in the Amazon Rainforest with the help of our partners at OneTreePlanted.
—Shelf life: 5 days (cookies) - 14 days (bars/brownies) *
—Store at room temperature.
—Each product is individually packed with ingredients and nutritional facts