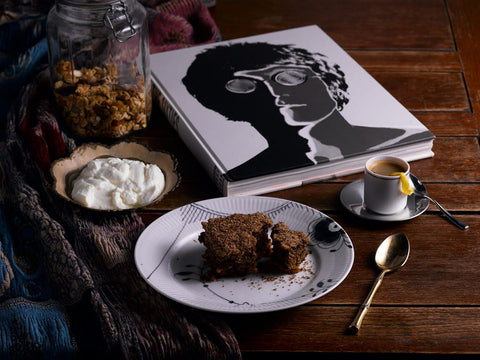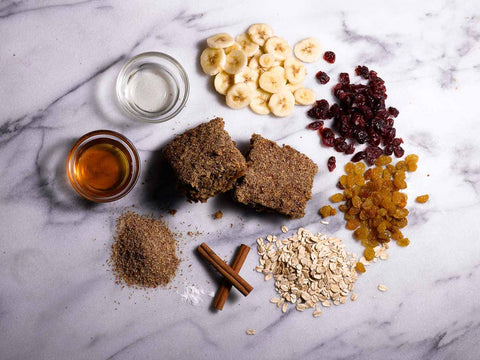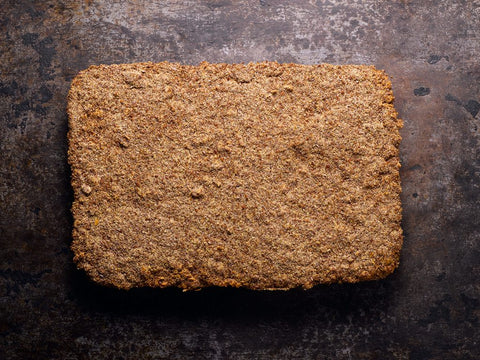 Breakfast Bar
Our nutrient-dense vegan & gluten-free Breakfast Protein Bar is made with bananas, oats, and flaxseed. Whether you welcome the day with outstretched arms or stretch to hit the snooze button one more time, it's a new day and we think mornings are best left unscrambled. Vegan, gluten-free, and full of protein, this bar was made to be loved by everyone.
If you haven't already met, say good morning to the Breakfast Bar! Our signature bar is made with a few simple ingredients, Certified Gluten-Free Rolled Oats, Bananas, Organic Brown Rice Syrup, Coconut oil, Flax Seed, Cranberries, Golden Raisins, Dried Cranberries, Ground Cinnamon, and Baking Soda. With only 280 calories, 6 grams of protein, and 5 grams of fiber, your morning will start healthy and happy! Most importantly, your morning will start full! If you are feeling a little slow after your usual bacon, egg, and cheese this is the best place to start. Our vegan breakfast protein bar is free of gluten, light on calories, and does not contain any animal-based fats. In short, this will keep you feeling light on your feet and full of energy until your next meal. This bar represents our brand through a healthy lifestyle using clean and nutrient-based ingredients. We hope you love it as much as we do!
Shelf Life — 10-14 days (refrigerate)
Nutritional information
Energy, 230 kcal
Fat, 9g (14%)
- Saturated Fat, 5g (25%)
- Cholesterol, 0mg (0%)
Carbohydrate, 46g (15%)
- Added Sugars, 4g
Protein, 12g (24%)
Sodium, 78mg (3%)
Potassium, 281mg (8%)
Calcium, 45mg (5%)
Iron, 2mg (11%)
Vitamin A, 20IU (.5%)
Ingredients: Certified Gluten-Free Rolled Oats, Bananas, Brown Rice Syrup, Organic Erythritol, Golden Raisins, Cranberries, Coconut Oil, Flax Seed, Organic Pea Protein , Cinnamon, Baking Soda, Xanthan.
What's xanthan? Xanthan is a plant-based fermented sugar. It prevents ingredients from separating.
What's erythritol? Erythritol is a naturally occurring sweetener derived from plant sources
that does not raise your sugar levels.